Honda's Autonomous Work Vehicle heads to CES
Blog
Dec 19th, 2018
Honda's Autonomous Work Vehicle heads to CES
Honda's new autonomous concept set will make its public debut at Las Vegas, at CES, one of the largest innovation conventions of the year, and it could very well revolutionize entire industries.
For years now, a debate regarding autonomous vehicles has been splitting the internet down the middle. A lot of people view autonomous cars as more convenient and practical, while others claim they much prefer the joy of driving and driver involvement. Either way, both parties agree that autonomous vehicles have their use in the modern world. Take, for example, Honda's new concept, the Honda Autonomous Work Vehicle, which is making its public debut at CES.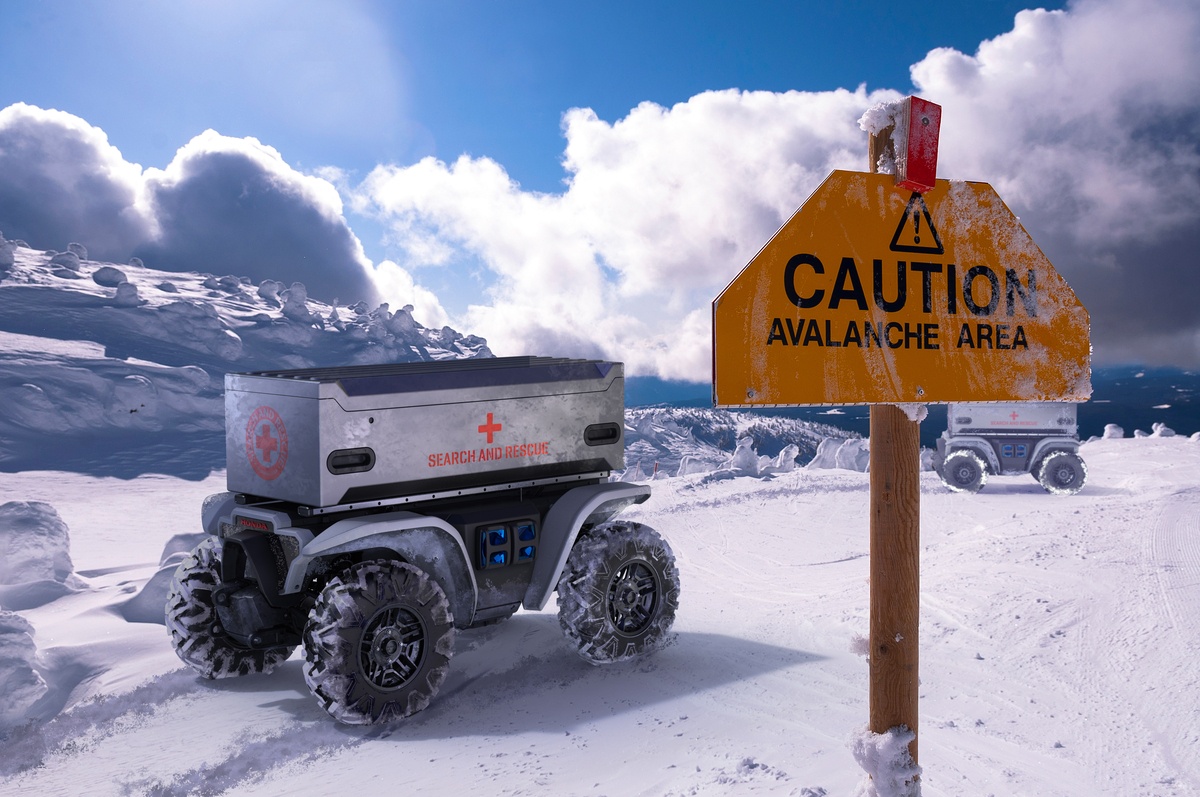 The Honda Autonomous Work Vehicle is based on Honda's proven ATV chassis and feature permanent four-wheel drive. Still in prototype form, the machines use GPS and sensor-based autonomy capable of guiding the vehicle in almost any environment. A rail accessory mount system sits atop the ATV making it extremely versatile, as just about any accessory and attachment can be mounted on it depending on the needs and requirements.
For example: We doubt anyone wants to go out in the freezing cold and shovel snow from the driveway, let alone the entire yard. This is where a snow throwing off-road work vehicle comes in. It saves you both time and effort, and it isn't the only use of autonomous off-road vehicles Honda has managed to think of.
Next up there's the First Aid delivery vehicle. Think of post-tsunami or post-hurricane situations and the carnage they bring with them. A First Aid autonomous vehicle would be able to would be able to carry some of the weight for rescue aid workers or deliver supplies without unnecessarily putting more people in harm's way.
Wildfire fighters could also benefit tremendously from an autonomous work vehicle such as this. Heavy equipment and rugged conditions often restrict the movement of those battling one of nature's most deadly forces in the wild. An autonomous vehicle capable of carrying the gear and following the firefighters would make their job a dozen times easier, leaving them with more energy and strength to do the important work once they reach the front lines. Here's a quick glimpse into how that would work.

Honda has already conducted real-world testing with different partners: a large-scale solar operations company in North Carolina, a firefighting division in Colorado, and an agricultural and environmental sciences college in California. In all three cases, the autonomous system turned out to be an efficient and consistent solution, as well as a more cost-effective option in the long run.
Expect to see the Honda Autonomous Work Vehicle at CES 2019, and out in the world in the near future.